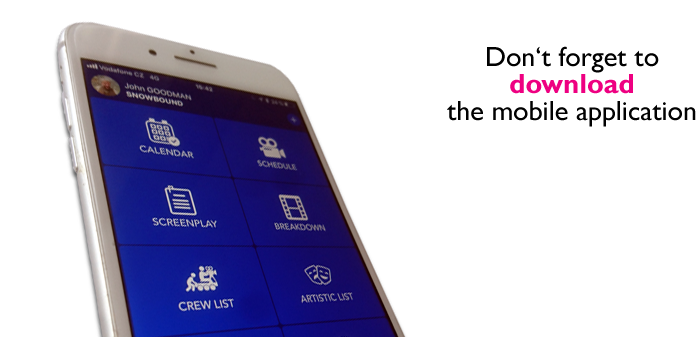 ---

OutlookMovie is an online application aimed at Feature Films, TV Shows and Commercials production teams to assist pre-production, filming and post-production, also available for smartphones and tablets.

It is the only application in the industry that offers multiple and unique services for production such as Storage, Scheduling, Purchase Orders, Cost Reports with unlimited users per license.

Please contact us to get more details.
The OutlookMovie's online breakdown and scheduling program allows the Assistant Directors Team to work simultaneously and easily communicate with the crew.
The OutlookMovie cloud has unlimited space allowing you to store and share all production documents such as Mood Board, Storyboards, Sets Drawings, Costumes Sketches, Location Scout Pictures, Casting photos, Videos etc...
OutlookMovie provides an online Accounting System including Purchase Orders and Cost Reports with controlled and secured access.